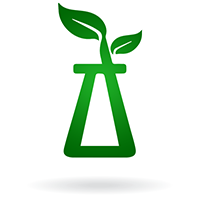 Why IPS Labs?
Clients come to IPS with a passion and interest in developing a story for their products or to reformulate an existing product line to fit market demands, such as natural or paraben-free – and don't have the resources for new development.
Strategy
IPS works on soup to nuts projects as well as problem ingredient reformulations. IPS can help with the conception, development and branding of a product and is equipped to help with certifications, pricing and small-scale production.
Our Pledge
IPS Labs will utilize its competencies and capabilities in partnership with our customers to expediently bring their product vision and mission to market and build the value of their brands and companies.
Laboratory Services
---
IPS places value on innovation in the science of formulations, challenging convention and finding new approaches that address consumer trends creatively.
Laboratory Services Innovation
Innovation is the Cornerstone of Success. IPS can build the story the client wants to tell. IPS develops unique formulations and creates appealing marketing narratives tuned to the consumer's interests.
Partnership with Scale-Up Capabilities
With experienced scientists, engineers and specialized equipment, we scale-up new formulations from beaker to commercial processing vessel.
Costing & Time Commitment
IPS partners with you to create a cost-effective solutions with reformulation advice, turning concepts into a reality and building marketing claims.
Formulations
IPS Labs has years of experience developing OTC, Home & Pet Care, Hair & Body Care and Oral Care formulations.
Consulting Services
---
Via our vast array of networks, IPS Labs can help you find and, if desired, manage the correct relationships for your needs in areas such as contract manufacturing, technology sourcing, safety testing, clinical evaluations and more.
IPS is your strategy partner.
No matter where you are in your process, IPS can help every step of the way, including sourcing new specialty raw materials or developing a marketing story; our technical team is with you every step.
IPS Labs brings value to your company.
IPS will act as your outsourcing partner, manage external environment for your company, provide consulting services where and when needed, and optimize cost of existing technologies via sourcing changes.
IPS pricing adjusts to the needs of the clients and the scope of the project. Working with both small start-ups and multi-nationals, IPS pricing is variable and highly depends on project stage, funding, timeline and needs.
Relationship Matrix
IPS has many connections and partnerships to help in every step.
Natural Formulations
IPS has broad knowledge of building natural formulations that work.
Market Feasibility
IPS can help determine what novel ingredients are marketable.
Claims
IPS can build marketing claims, recommend certifications & advise on regulatory requirements.
Portfolio Breadth
IPS advises on diversifying product portfolio.
Advisors
IPS can act as advisors in all capacities relating to personal care brand improvement or development.
Kevin O'Brien
Founding Partner

Kevin spent the last two decades fueling high-growth personal care businesses with his sales acumen and tenacity.  Dynamically proficient in managing $50- 100 MM platforms, Kevin established and executed powerful strategic plans with expanded runways for growth at mid-market companies. Well-versed in turnaround and breakthrough ventures, Kevin is an innovator, an influencer, and has launched over 75 personal care technologies to the market.
Kevin earned his BS in Chemistry from Assumption College and his MS in Chemistry from Fairleigh Dickinson University.